Upcoming Events
Events Search and Views Navigation
September 2020

On 2 and 3 September 2020, Europatat will attend PotatoEurope 2020, which will take place in Villers-St Christophe, France. After the Netherlands, Germany and Belgium over the past three years, France is once again hosting one of the biggest open air potato events in 2019. Visit www.potatoeurope.fr for more information.
Find out more »
October 2020
From 20 to 22 October 2020, Europatat will be in Madrid, Spain, attending Fruit Attraction, the international trade fair for the fruit and vegetable sector organised by IFEMA and FEPEX. For more information please go to fruitattraction.com
Find out more »
November 2020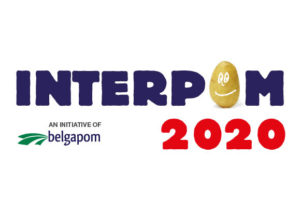 From 22 to 24 November 2020, Europatat will be present at the 20th edition of Interpom Primeurs, the European indoor trade fair for the potato sector, from cultivation to processing and marketing. Please visit www.interpom.be for more information.
Find out more »
+ Export Events