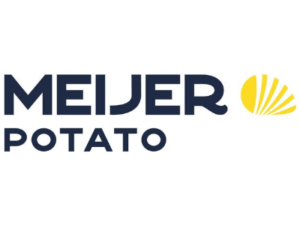 Company Name: Meijer Potato
Year of foundation: 1920
Head office: Rilland, Netherlands
Branch Offices: Doullens and Larcay in France; Emmeloord in the Netherlands
Subsidiary companies: Meijer Seed Potato Ltd. (UK); Agriana (Poland); Inan-Meijer (Turkey); Meijer Iberica S.L (Spain and Portugal)
Number of employees: 85
Activity: potato variety breeding and seed potatoes sale
Website: http://meijer-potato.com
About the company:
C. Meijer B. V. is one of the top 5 potato breeding companies worldwide. Since its establishment in 1920 by the Meijer family, this company has always remained a family-owned business. Nowadays, its activity is fully focused on breeding new potatoes varieties, which are sold as high-quality seed potatoes or cultivated under license in 50 countries all over the world.
The breeding station and headquarters are in Rilland, Netherlands. Here, Meijer is currently developing new robust varieties for the table, French fry and crisp segments. Its breeding program is managed only to develop varieties that have added value for the whole potato chain.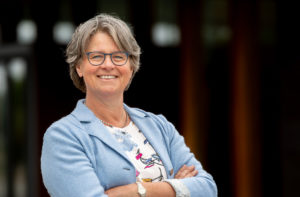 "As Meijer, we develop "hybrid power" in the breeding of our potato varieties. We strongly emphasise distinctive characteristics and innovation in our breeding with consciously targeted choices to meet the needs of the whole potato chain. Reliability and respect are values that we, as a company, attach great importance to. Finally, people make all the difference" – Erika den Daas, Meijer Managing Director
The availability of good and sufficient food is becoming harder to secure in more and more countries. A growing world population, changes in the climate and the unpredictable availability of suitable water are some of the reasons for this. We need to produce more efficient food together to meet the challenges of the future. Less input with more output: that is what Meijer understands under "Use what you produce". The potato plant is more efficient in creating nutritional value compared to other food crops. In addition, all of the residual streams of potatoes can be utilized. So being close to the potato chain is crucial. The Meijer varieties showcase potatoes with a high degree of efficiency in use which thereby contributes to a better food supply in the world. Meijer's breeding work is the basis for achieving this. Therefore, Meijer uses high-quality breeding and selection techniques.