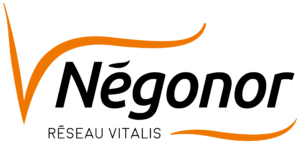 Company Name: Négonor – Réseau Vitalis
Year of foundation: 1988
Head office: Merville, France
Branch offices: Wavrin, Violaines, Saint-Rémy de Provence and Mallemort in France
Number of employees: 200
Activity: trading and packaging of fresh potatoes
Website: vitalis-reseau.com
About the company:
In 1967, a group of potato and onion traders created an entrepreneur's club in the Northern region of France, Pas-de-Calais, which three years later adopted the name of Négonor. Under the lead of the second generation of traders, Négonor became a company in 1988 with the objective of strengthening its export activities. Ten years later, Négonor launched a new brand – Vitalis – together with five other family businesses involved in the potato and onion trade in France. In 2018, these companies merged into the Vitalis network, which is nowadays one of the leaders in fresh potatoes, onions and condiments packaging and trade in the French market.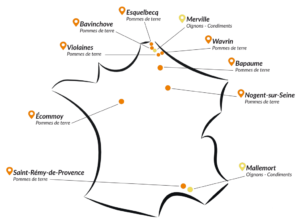 To be as close as possible to both producers and consumers, the Vitalis network has ten packaging centres nationwide with more than 200 direct employees. At the producer level, the Vitalis network collaborates with 400 local farmers, offering them advice on selecting the best potato varieties and supporting them through the whole production process. As a result of this close cooperation, 210 000 tonnes of potatoes are marketed by Vitalis each year.
Since its creation in 1968, Négonor is committed to offering its customers the best quality and price for all types of potatoes through a wide range of products. Following social demands related to sustainability and the protection of the environment, Négonor and the rest of members of the Vitalis network have also developed an organic range of potatoes. An approach that has been rewarded by the "Trophée de la Performance Environnementale" of the French Environment & Energy Management Agency and the Economic Chamber of the Hauts-de-France region.