Fruit Attraction 2021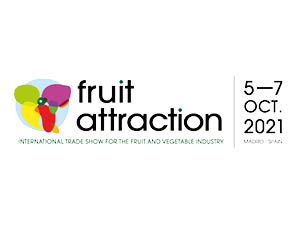 Europatat will be attending the next face to face event of Fruit Attraction, the International trade show for the fruit and vegetable industry organised by IFEMA and FEPEX, which will be held from 5 to 7 October 2021 in Madrid (Spain).
Fruit Attraction brings together the entire community under a platform that gives all its members the opportunity to stay connected 365 days a year. Fruit Attraction LIVEConnect, a new and advanced digital platform that strength and complement the face-to-face event, with new functionalities that reinforces each other.