On 1st of August, Europatat relocated its offices to a new building that will answer better to the needs of the association following the adoption of a new Strategy for the period 2022-2025.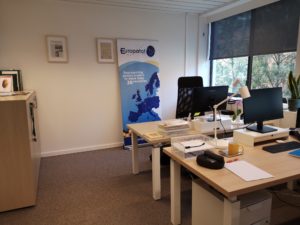 The new office is located on the third floor of Rue des Deux Eglises 26 in Brussels, just at a stone's throw from the European Institutions and other stakeholders of the agri-food sector established in the European capital.
Berta Redondo, Secretary General of Europatat said: "We are extremely happy and excited to relocate to our new office space as we have been looking at this move for some time now. The new building gives us some great collaborative opportunities that will have a great impact on our short- and medium-term projects."
Europatat looks forward to welcoming its members, collaborators, and friends to the new office. Don't hesitate to contact us for a visit!