Europatat is excited to announce that it will take part in the research project ADAPT "Accelerated Development of multiple-stress tolerAnt PoTato", which aims at developing new strategies to make potatoes fit for the challenging growth conditions of the future. The ADAPT project will take place over the next four years with a total budget of 5 million Euro from the EU Horizon 2020 program.
ADAPT will determine the molecular and phenotypical responses of potatoes to combined environmental stress conditions such as heat, drought and flooding, which are becoming increasingly important for potato yield under the challenging growth conditions of the future due to climate change. Arising from a mechanistic understanding, the project aims to identify new breeding targets and matching potato varieties to specific environmental conditions. Knowledge from the research will directly reach the most relevant stakeholders and end-users feeding into breeding programmes and guiding technology development for improved crop management strategies.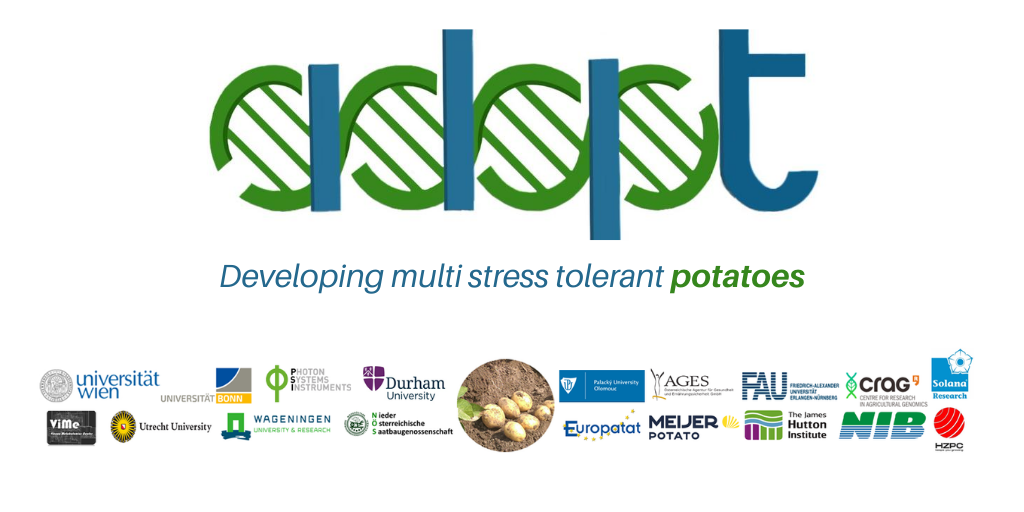 Please find here attached a press release with all the related information about the project.
You can also visit the official project's website (adapt.univie.ac.at) and Twitter account (@eu_Adapt) for more information and updates. If you have any further questions, do not hesitate to contact us!