Europatat is glad to announce that VLAM has joined the association as an associated member. VLAM vzw is a private organisation that is recognised by the Belgian Flemish government as the only promotion centre for the promotion both in the internal and external markets of agriculture products, horticulture and fishery.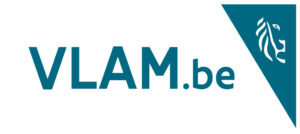 The mission of VLAM is:
To promote the products and services of the agriculture, horticulture, fishery and agri-food sectors in Flanders, Belgium and abroad;
To stimulate the export, added value, consumption and image of these products contributing to viable and sustainable sectors;
To have an active cooperation between as many links in the food supply chain as possible.
This results in the following key activities:
Collecting information and studies of markets and marketing channels;
Actions to improve the image and brand awareness of a product (generic, not connected to any company);
Participation at trade fairs and events;
Advertising through all possible channels and targeted B2B actions;
Distribution of nutritional information.
Within the potato group, the professional bodies represented are Belgapom (the Belgian potato trade & processing industry association), Boerenbond (Farmers Union) and ABS (Farmers Union).
Discover more about our members here.