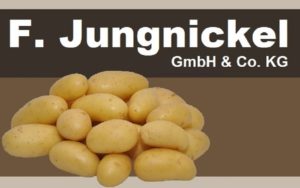 Europatat welcomes its new member, the German company Fritz Jungnickel GmbH & Co. KG, one of the major potato traders in Germany.
Founded more than 100 years ago in the area of Dresden, the company was newly founded after the war in the heart of the Ruhr region. Located for more than 60 years now in Neuss, the Fritz Jungnickel company is active in the trade of seed, early and ware potatoes. With a wide knowledge and many contacts of the growers from the south of Spain, the import of early potatoes from this country is one of the main activities of the German company that has recently joined Europatat. For a long time, Fritz Jungnickel has also been the exclusive representative of the British company DRYWITE for their preservatives for potatoes, fruits and vegetables.
Thomas Herkenrath, the managing director of company Jungnickel, has been involved in Europatat for many years: He was the vice president of the Association for 6 years and he is the current Chairman of the RUCIP Commission. As President of the German Potato Trading association DKHV, he is representing one of the most important potato countries in Europe.
Discover more about our members here.