On 5 and 6 April, Europatat travelled to Berlin (Germany) to attend Fruit Logistica 2022, the world's leading international trade fair for fresh fruit and vegetables with exhibitors from more than 80 countries. Europatat used this occasion to meet with several of its members to discuss important topics on the current potato's agenda such as market situation and food security, plant health or food waste and sustainability related topics.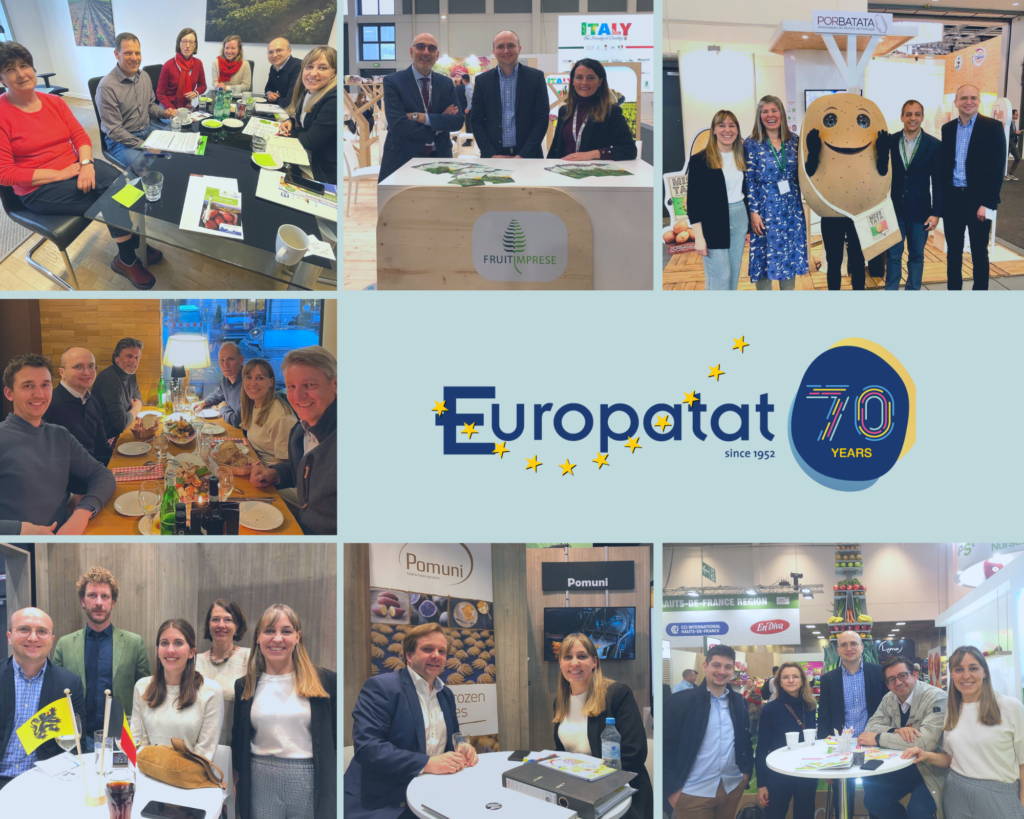 Europatat was also in contact with other stakeholders, potential new members and sponsors in order to continue its mission as the single voice for the potato trade in Europe. In total, Europatat currently counts 16 national associations, 42 companies and 6 associated members that represent 20 countries in Europe.
Next key date in the potato calendar: Europatat Congress 2022 – 70th Anniversary edition in Dublin (Ireland)!
For more information visit europatatcongress.eu