Europatat welcomes its new member, the French company Lucas Lemaire SAS.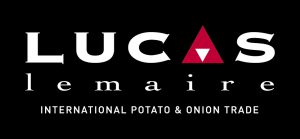 Lucas Lemaire SAS is a family business located in the north of France and specialised in the International trade and pre-packaging of potatoes and onions. Since 1932, the year of its foundation, this company has been evolving in order to preserve its values while adapting to the industry's needs.
Through the last decades, Lucas Lemaire has diversifed and extended its scope by identifying emerging markets and by finding new products from other regions. Nowadays, this French company operates in France and the Southern of Europe producing potatoes in different regions such as Nord Pas de Calais, Picardie or Normandie and importing potatoes from countries like  Spain or Italy, Morocco, Chypre or Egypt. Once the commodities are ready to sell, they are exported not only to Southern and Eastern Europe, but also to another countries like Russia or Israel.
Discover more about our members here.