Europatat warmly welcomes Luonnosta Finland Oy, a Finnish trading company in the potato and fruit and vegetable sectors.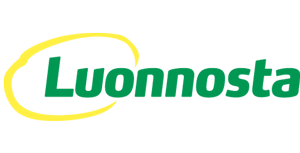 Luonnosta Finland Oy was founded in 1986, and nowadays is the biggest exporter of potatoes and vegetables in Finland. About half of the company´s turnover comes from export, import or trading outside Finland, and their contact network reaches from all over Europe to Middle East and Africa.
Luonnosta´s mission is to supply their customers with exactly the right kind of product for their needs. This is made possible by using professional contract farmers and tight quality control. To this end, the subsidiary Luonnosta Holland B.V was founded in 2020. It is located in the Rotterdam area, Holland, very close to the harbours and the fruit and vegetable centres. Luonnosta Holland helps Luonnosta Finland operate daily business in western Europe, especially in import and export products and supply chain management.
Discover more about our members here.