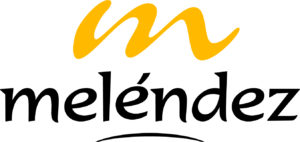 Europatat warmly welcomes Patatas Meléndez, one of the biggest potato traders and packers in the Spanish market.
Patatas Meléndez is a family business with more than 20 years of experience. Located in the province of Valladolid, in northwest Spain, Meléndez's facilities include more than 24.000 square meters where the company markets 180.000 tons of potatoes a year. The company's strategy is based on a close relationship with its producers, preserving the tradition and knowledge of farmers while incorporating the latest technological innovations in the processes of washing and sorting of potatoes. Meléndez has contributed to the professionalisation of the potato sector by working with more than 400 farmers whom it advises on the most demanded varieties.
This Spanish family business has started the expansion of its facilities with the construction of a new plant of more than 20.000 square meters. The objective is to be a benchmark in the sector in terms of innovation and efficiency in all processes. In addition, Patatas Meléndez is also currently immersed in an international expansion.
Discover more about our members here.