From 5 to 8 February, Europatat was present at Fruit Logistica 2019 in Berlin, the world's leading international trade fair for fresh fruit and vegetables with more than 3,200 exhibitors from more than 90 countries. Europatat used this occasion to meet with its members at the Seed Potatoes and Packers & Ware commissions with the purpose to discuss current and important dossiers for the potato sector such as Plant Health, Brexit or food waste and sustainability related topics.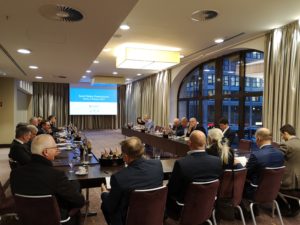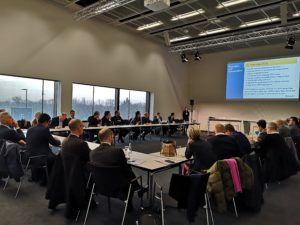 On the evening of 5 February, Europatat also attended the Internationaler Berliner Kartoffelabend, organised by its member DKHV – Deutscher Kartoffelhandelsverband e.V. (the German Potato Trade Association). More than 450 guests from 15 countries and over 190 companies and institutions attended this annual event where DKHV President Thomas Herkenrath outlined the many challenges that the potato sector is currently facing, such as the increased consumer demands for transparency and sustainability.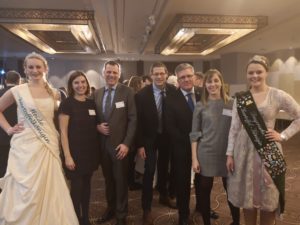 Europatat was also in contact with stakeholders, potential new members and sponsors in order to continue its mission as the single voice for the potato sector in Europe.
Next key date in the calendar: Europatat Congress 2019 in Oslo!
For more information visit europatatcongress.eu