Due to the covid-19 pandemic and for the safety of participants, it is with great reluctance that the three organisations World Potato Congress Inc., Europatat and the Irish Potato Federation, jointly announce the postponement of the World Potato Congress (WPC) and the Europatat Congress planned for May/June in Dublin in 2021.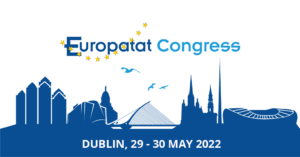 Originally scheduled for 31st May – 3rd June 2021, the WPC will now take place on 30th May – 2nd June 2022. As previously planned, the WPC will be preceded by the Europatat Congress which will take place from 29th- 30th May 2022.
In collaboration with its partners WPC Inc. and Europatat, the Local Organising Committee is determined to make the best use of the extra year to host even bigger and better events in 2022.
Make sure you don't miss out – check out the updated website www.wpc2022ireland.com to keep abreast of developments. We look forward to seeing you all in Dublin in 2022!