Europatat warmly welcomes Patatas Conde, a potato family business located right in the heart of the Protected Geographical Indication (IGP) "Pataca de Galicia".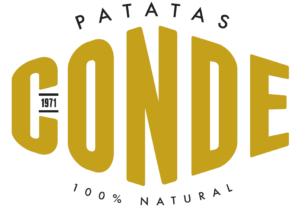 The company took its first steps in the 70's with a small potato warehouse in the city of Ourense. Some years later, the family business expanded its activity to the sale of potatoes wholesale, moving to the potato producing area par excellence in Galicia's region, Xinzo de Limia. Warehouses with important technological innovations were built, highlighting the capacity for cold storage and potato washing. From this centre and headquarters, the commercialization of the product to the whole Spanish territory and also to the exportation beyond our frontiers began. Since then, Patatas Conde has worked together with the largest potato producers in the region and also with other producing areas in the rest of the country.
Nowadays, Patatas Conde trades in three important market's fronts: seed potatoes for planting, ware potatoes for consumption and ware potatoes for the processing industry. The company, which currently markets around 30 million kilos of top-quality potatoes, is also working on a project to expand new trends in product packaging.
Discover more about our members here.